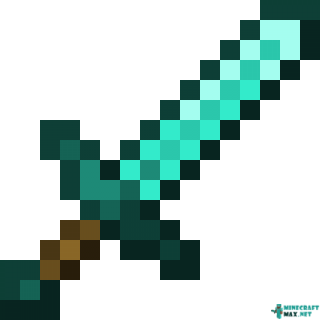 The diamond sword is a weapon that can kill mobs and players in close combat very effectively. The sword can cut off cobwebs or leaves, but then it quickly will lose its durability.
A sword can be enchanted with sharpness, a bane of arthropod, sweeping edge, and other enchantments, and it can be also repaired on an anvil.
The diamond sword is the most durable of all swords in Minecraft, it does the maximum damage.
Diamond Sword as weapon
Minecraft versions: 11 / 10.5.1 / 1.22 / 1.21 / 1.20 / 1.19.1 / 1.19
COMMAND: diamond_sword
Publish date:
09/20/2021
Modify date:
03/13/2022