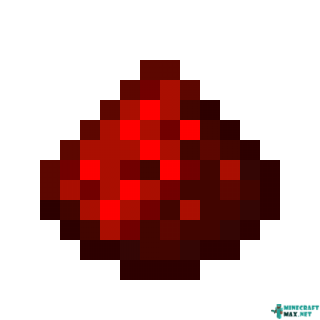 Redstone drops when a redstone ore block is destroyed. 3-5 units can be dropped from one block. It is better to immediately collect the redstone into blocks since it is much more compact to store and carry. Redstone is indispensable for crafting various mechanisms and traps, conducting circuits. Redstone wires can transmit a signal to 15 blocks.
An entire block of redstone ore can be mined with a pickaxe with enchantment silk touch.
Since version 1.16, the redstone point looks like a cross.
Publish date:
09/20/2021
Modify date:
01/25/2022