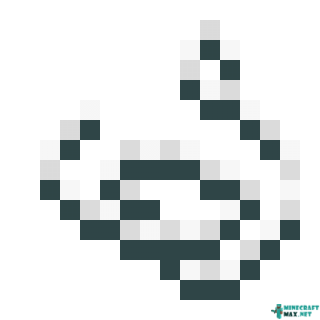 A string is needed in Minecraft to create many useful items, such as a bow and fishing rod. Strings can be obtained by killing spiders, one can drop 1-2 strings. If you find a cave spider spawner, then you can cut the web with shears or a sword, and the strings will fall out. The string is sometimes found in treasure chests and shipwreck.
From the string, you can make a lead, a block of wool, and use it in the device of traps.
The strings are bought by the villagers-fletchers.
Minecraft versions: 11 / 10.5.1 / 1.22 / 1.21 / 1.20 / 1.19.1 / 1.19
COMMAND: string
Publish date:
09/20/2021
Modify date:
10/16/2022