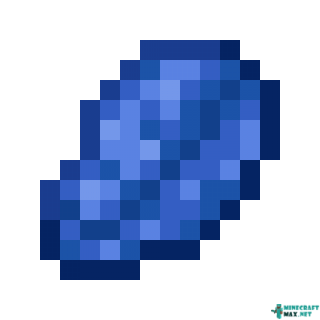 Lapis lazuli in Minecraft is needed to enchant and to get the blue dye. You can get lapis lazuli from lapis lazuli ore, which is found at great depths underground, in mineshafts. You need to use a pickaxe only to break up lapis lazuli ore.
Lapis lazuli can be folded into blocks for easier storage and carrying.
You can also find lapis lazuli in the chests of an abandoned mineshafts.
Minecraft versions: 11 / 10.5.1 / 1.22 / 1.21 / 1.20 / 1.19.1 / 1.19
COMMAND: lapis_lazuli
Publish date:
09/20/2021
Modify date:
01/25/2022