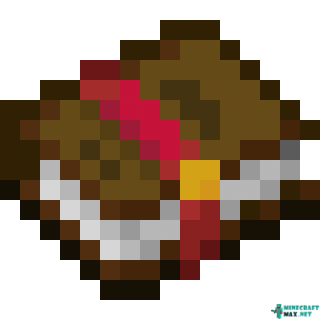 The enchanted book makes it possible to apply the selected enchantment to an item or weapon. A book enchanting is happening on the enchanting table, sometimes you can catch it with a fishing rod in a pond, find it in chests in a mineshaft or treasury. The enchanted book shimmers and glitters.
To combine the enchanted book and the item, you need to use the anvil. After that, the book will disappear, and the item will become enchanted.
An enchanted book can be purchased from a villager librarian.
Minecraft versions: 11 / 10.5.1 / 1.22 / 1.21 / 1.20 / 1.19.1 / 1.19
COMMAND: enchanted_book
Publish date:
09/20/2021
Modify date:
10/16/2022