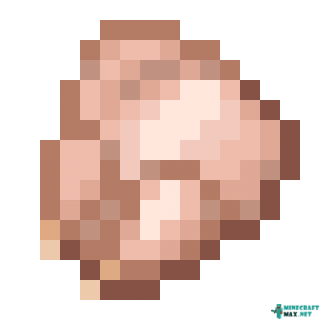 | | |
| --- | --- |
| Food | |
| Effect | Hunger for 30 seconds (30% chance) |
Raw chicken is obtained from chicken. In its raw form, it replenishes 1 unit of satiety, and can also cause poisoning. While fried, replenishes 3 points of satiety.
If you ignite the chicken, then the fried chicken will immediately fall out of it.
Chickens are found in almost all biomes and are easy to breed, so the chicken is often the player's main food.
The chicken can be sold to the villagers.
Raw Chicken as food
To satisfy your hunger, you need to take raw chicken in your hand and hold down the right mouse button. When the eating process is over, the player will have
Food allows you to restore the player's health. When the hunger scale is full, health hearts begin to recover.
Minecraft versions: 11 / 10.5.1 / 1.22 / 1.21 / 1.20 / 1.19.1 / 1.19
COMMAND: chicken
Publish date:
09/20/2021
Modify date:
01/25/2022