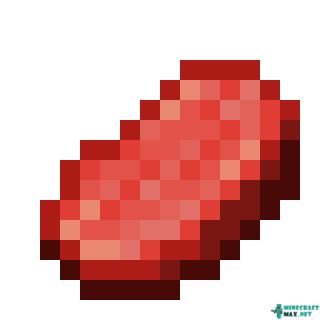 Raw beef falls out from cows after killing them. Raw beef gives 1.5 units of satiety, while fried beef gives 4 units for a long time. If you ignite a cow, then fried beef will immediately fall out of it.
Raw beef can be fed to wolves.
Raw Beef as food
To satisfy your hunger, you need to take raw beef in your hand and hold down the right mouse button. When the eating process is over, the player will have
Food allows you to restore the player's health. When the hunger scale is full, health hearts begin to recover.
Publish date:
09/20/2021
Modify date:
01/24/2022