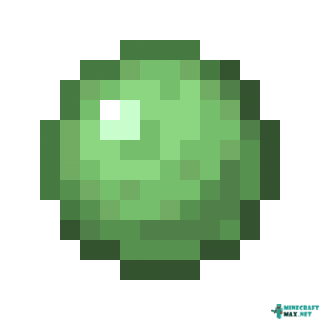 Slimeball is a green ball that drops when a small slime mob dies. Slimes are found in the swamp.
Slugballs can be collected into a slime block for storage or block use.
The most common use of slime is for making a lead. More experienced players create various mechanisms and traps in which a slimeball will also come in handy.
Minecraft versions: 11 / 10.5.1 / 1.19.1 / 1.19 / 1.18.2 / 1.18.1 / 1.18
COMMAND: slime_ball
Publish date:
09/20/2021
Modify date:
01/27/2022