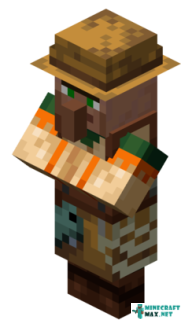 The fisherman is a villager, whose clothes are brown, a straw hat is worn on his head, and a fish dangles from his belt. Depending on the biome, the clothing of the fisherman may have slight differences.
The fisherman buys raw fish, boats made of different types of wood, and sells fried fish, a fire and enchanted fishing rods.
The fisherman has five levels of profession development: beginner, journeyman, artisan, expert and master. As the level changes, new goods appear, and the belt buckle changes color.
The working place of the fisherman is the barrel.
Publish date:
09/20/2021
Modify date:
11/11/2022