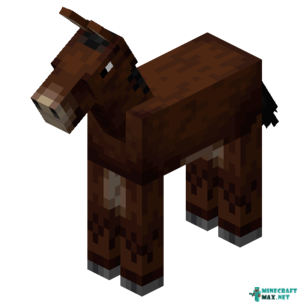 | | |
| --- | --- |
| Effect | Can be quickly grown |
| Health | |
Mule baby is born from a donkey and a horse if you feed them with a golden block or golden carrot. A small mule grows into an adult mule in 20 minutes, but growth can be accelerated by feeding a mule baby with wheat, sugar, apples, or a haystack.
A mule baby is born wild, that is, you will have to tame it.
Publish date:
09/20/2021
Modify date:
02/05/2022