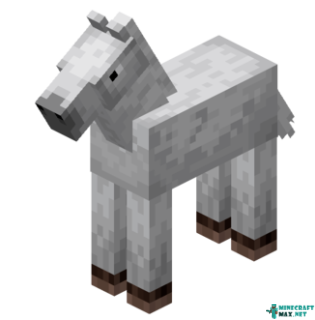 | | |
| --- | --- |
| Effect | Can be quickly grown |
| Health | |
The foal can be got by feeding two horses a golden apple or golden carrot. After the foal appears, his parents do not take any food for 5 minutes.
To accelerate the growth of a foal to an adult horse, it can be fed with apples, sugar, wheat, bread, and haystacks. Without acceleration, it grows for about 20 minutes.
The foal will be wild (needs to be tamed), and its health may differ from its parent. The color of the foal is usually mixed - for example, spots from one parent, and coloration from the other. But there are other options as well.
Publish date:
09/20/2021
Modify date:
02/09/2022