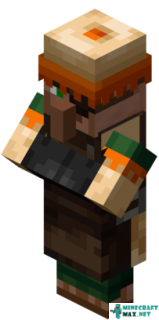 The weaponsmith is one of the valuable professions of the villagers. He is dressed in brown clothes, on his hands are black gloves; one eye is covered with a black bandage. Clothing details and appearance may vary slightly depending on the biome in which the village is located.
The weaponsmith sells enchanted and unenchanted weapons, a bell and emeralds. Like other villagers with professions, it has different skill levels.
The workplace of a weaponsmith is a grindstone.
Publish date:
09/20/2021
Modify date:
11/14/2022