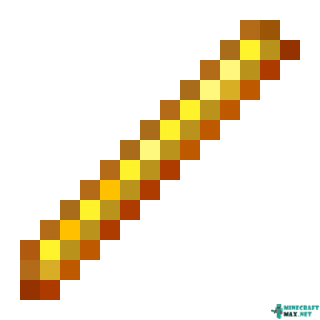 Blaze rods can be obtained in Hell, you need to find the Nether fortress there, and in it, there is a spawn of blazes. After blaze's death, from it falls out 0-2 rods.
The blaze rod is essential for brewing and making blaze powder.
Blaze Rod as fuel
Blaze Rod can also be used as stove fuel. Using just 1 blaze rod you can fry 12 blocks. This is considered a good fuel in the Minecraft game.
Minecraft versions: 11 / 10.5.1 / 1.19.1 / 1.19 / 1.18.2 / 1.18.1 / 1.18
COMMAND: blaze_rod
Publish date:
09/20/2021
Modify date:
01/25/2022