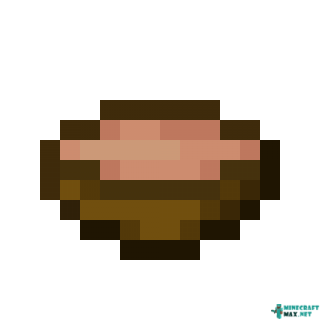 Stewed mushrooms are an easy food to make in many biomes. You need a bowl (cup), which is easy to make from any wood in the crafting table, a brown mushroom that can be found in the forest, sometimes in caves, in Hell. And also a red mushroom that grows in a dark forest and in Hell. If you click on a mushroom cow with an empty cup, the player will immediately receive ready-made stewed mushrooms. It is more convenient to carry the cup and mushrooms separately in the inventory since the finished dish does not stack.
Mushroom Stew as food
To satisfy your hunger, you need to take mushroom stew in your hand and hold down the right mouse button. When the eating process is over, the player will have
Food allows you to restore the player's health. When the hunger scale is full, health hearts begin to recover.
Minecraft versions: 11 / 10.5.1 / 1.22 / 1.21 / 1.20 / 1.19.1 / 1.19
COMMAND: mushroom_stew
Publish date:
09/20/2021
Modify date:
01/24/2022