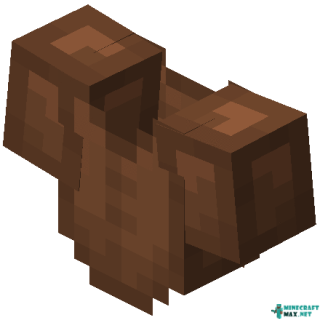 The leather tunic provides the lowest body protection, only 3 units. For comparison - the iron chest plate gives 6 points of armor.
A leather tunic is easy to make from leather and can be dyed in different colors. You can enchant it, but it makes no sense since leather armor wears out very quickly.
A leather jacket can be purchased from a villager-leatherworker.
Leather Tunic as armor
Minecraft versions: 11 / 10.5.1 / 1.22 / 1.21 / 1.20 / 1.19.1 / 1.19
COMMAND: leather_chestplate
Publish date:
09/20/2021
Modify date:
10/16/2022