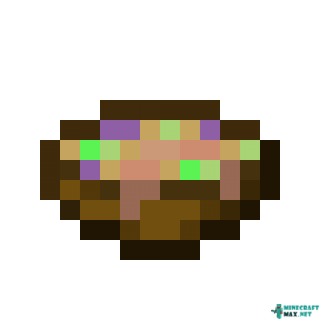 | | |
| --- | --- |
| Food | x 6 |
| Effect | Saturation |
Suspicious stew (Saturation) can be bought from the Farmer, or made directly in the player's inventory. Saturation is provided by adding a blue orchid or dandelion to a stew.
Suspicious Stew (Saturation) as food
To satisfy your hunger, you need to take suspicious stew (saturation) in your hand and hold down the right mouse button. When the eating process is over, the player will have
x 6
Food allows you to restore the player's health. When the hunger scale is full, health hearts begin to recover.
Minecraft versions: 11 / 10.5.1 / 1.22 / 1.21 / 1.20 / 1.19.1 / 1.19
COMMAND: suspicious_stew
Publish date:
09/20/2021
Modify date:
02/25/2022