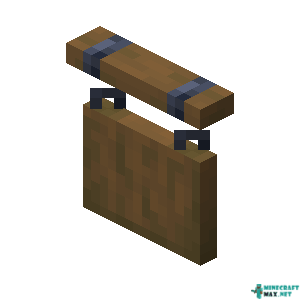 The spruce hanging sign is a new item that was added to Minecraft in the experimental snapshot 22w42a. So, spruce hanging sign are in the game along with the old version of the sign. Most likely, the developers will leave both options, since they have differences in use.
Their creation will require more resources, but despite this, spruce hanging sign have unique properties that can be used to create original buildings in the game.
The spruce hanging sign has the color of the wood that was used when it was created.
Publish date:
10/21/2022
Modify date:
12/06/2022