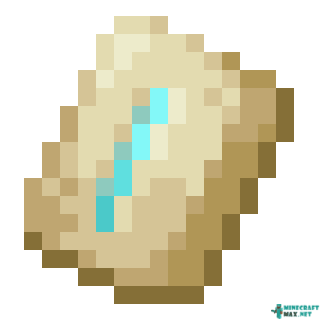 The Dune armor trim is a new item from pre-build 23w04a for Minecraft 1.20 update. Armor Trim Smithing Templates allow you to add an ornament to all types of armor. To apply an ornament to the armor, you need a blacksmithing table with updated functionality, a special dye (see below), the Armor Trim Smithing Template and the armor.
Dune armor trim and other Armor Trim Smithing Templates are not easy to find, as they are located in different hard-to-reach locations in the Minecraft world.
Each of the Armor Trim Smithing Templates can be copied an infinite number of times for multiple uses. Each Armor Trim Smithing Template has its own copy recipe. To do this, you need the Armor Trim Smithing Template, 7 diamonds and the block matches to the Armor Trim Smithing Template.
Applying an ornament does not add additional properties to the armor elements and is only a decoration.
Minecraft versions: 11 / 10.5.1 / 1.22 / 1.21 / 1.20 / 1.19.1 / 1.19
Publish date:
01/30/2023
Modify date:
02/02/2023