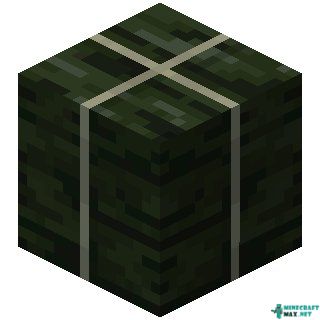 A block of dried kelp can be folded in dried kelp on the crafting table for more compact storage. Also, a block of dried kelp is used as fuel for a furnace, in biomes such as the deep ocean, this is very relevant. One block of dried kelp melts 20 items.
Dried Kelp Block as fuel
Dried Kelp Block can also be used as stove fuel. Using just 1 dried kelp block you can fry 20 blocks. This is considered a good fuel in the Minecraft game.
Minecraft versions: 11 / 10.5.1 / 1.22 / 1.21 / 1.20 / 1.19.1 / 1.19
COMMAND: dried_kelp_block
Publish date:
09/20/2021
Modify date:
02/19/2022