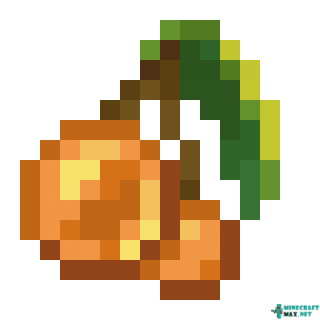 Glow berries can be found in caves, they grow on a cave vine. Berries are also rarely found in treasure chests. To grow berries on a liana, you need to click on it with a bone meal.
Ripe berries glow and can be eaten.
These berries can be used to breed foxes.
Glow Berries as food
To satisfy your hunger, you need to take glow berries in your hand and hold down the right mouse button. When the eating process is over, the player will have
Food allows you to restore the player's health. When the hunger scale is full, health hearts begin to recover.
Minecraft versions: 11 / 10.5.1 / 1.22 / 1.21 / 1.20 / 1.19.1 / 1.19
COMMAND: glow_berries
Publish date:
09/27/2021
Modify date:
02/26/2022