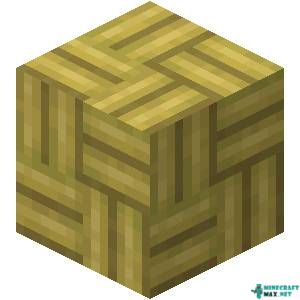 Bamboo mosaic is a decorative block with a unique design that was added to the game in the experimental snapshot 22w42a.
The bamboo mosaic block can be used to create buildings in the style of a "tropical bungalow" or an oriental-style house. This unit can be used as an original floor covering.
Bamboo mosaic cannot be used as fuel.
See below for the recipe for crafting bamboo mosaic.
Minecraft versions: 11 / 10.5.1 / 1.22 / 1.21 / 1.20 / 1.19.1 / 1.19
COMMAND: bamboo_mosaic
Publish date:
10/21/2022
Modify date:
10/25/2022