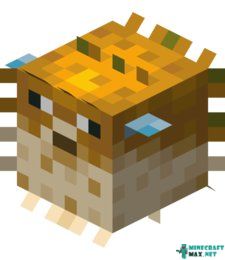 | | |
| --- | --- |
| Effect | Swells and damages |
| Health | |
| Damage | |
Pufferfish is found in the oceans. This fish can be killed by hand or any weapon, and experience and pufferfish (item) fall out. The blowfish can be caught in a bucket and transferred to another water reservoir.
If a player falls into the water near a blowfish, then this fish will inflate and cause damage to the player or any mob that is nearby.
Drop:

Pufferfish
,

Bone Meal
Publish date:
09/20/2021
Modify date:
01/31/2022