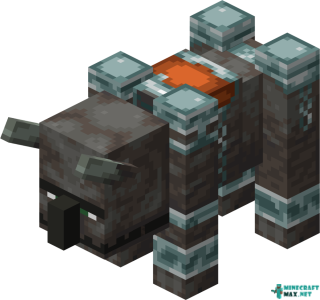 | | |
| --- | --- |
| Effect | Destroys blocks in its path |
| Health | |
| Damage | |
The Ravager is a large hostile mob resembling a bull. Ravagers in Minecraft appear in raids (usually in the third wave), sometimes with a Pillager on their back. They attack the player, adult villagers, and Wandering Traders and iron golems. They trample crops and are capable of causing serious damage, including with their roar.
If the ravager's attack is blocked with a shield, he can get a stun effect, after which he lets out a roar.
After the death of the destroyer, the saddle falls out.
Drop:

Saddle
Publish date:
09/20/2021
Modify date:
01/16/2023