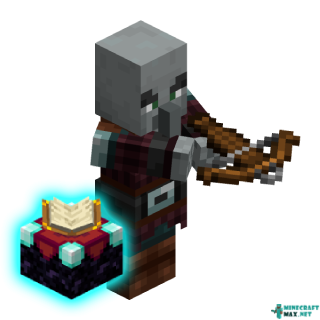 | | |
| --- | --- |
| Effect | Shoots three arrows at the same time |
When you fire from a crossbow, 3 arrows fly out at the same time: one flies straight, the other two - at an angle in different directions. This consumes only 1 arrow.
If none of the arrows hit the mob, then only the central arrow can be picked up.
If at least 1 arrow hits the mob, then it will no longer be possible to pick up the arrow.
The enchantment is only suitable for a crossbow.
Minecraft versions: 11 / 10.5.1 / 1.19.1 / 1.19 / 1.18.2 / 1.18.1 / 1.18
Publish date:
09/20/2021
Modify date:
02/25/2022