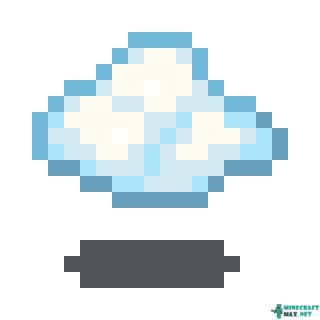 The player receives the levitation effect when a shulker projectile hits him. In this case, the player will fly up to an indefinite height, and when the effect disappears, he will fall.
If the player is in water or flight, the levitation effect will not work.
Minecraft versions: 11 / 10.5.1 / 1.22 / 1.21 / 1.20 / 1.19.1 / 1.19
Publish date:
01/21/2022
Modify date:
01/27/2022
How to craft levitation
---
There is only one recipe for how to craft levitation in Minecraft. Below you can see a description of this recipe: a picture with ingredients and step-by-step instructions on how to make levitation in Minecraft.