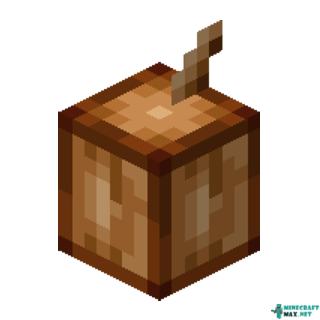 Cocoa only grows on trees in the jungle biome. When a cocoa fruit is destroyed, 3 units of cocoa beans fall out.
Cocoa beans are used in making cookies and to create the brown dye.
To grow cocoa fruits, you need to plant them on the trunk of a jungle tree (by right-clicking). There are three types of cocoa fruits - green, unripe and ripe. Green and unripe drops 1 unit of cocoa beans each.
Minecraft versions: 11 / 10.5.1 / 1.22 / 1.21 / 1.20 / 1.19.1 / 1.19
COMMAND: cocoa
Publish date:
09/20/2021
Modify date:
12/23/2021