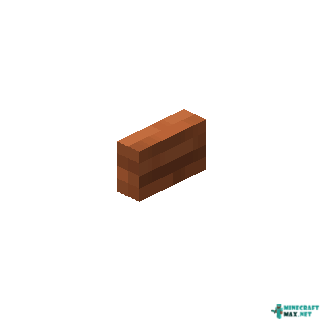 The acacia button can be easily made from acacia planks right in the player's inventory. The button is used in mechanisms, as a switch, or to open an iron door.
Acacia Button as fuel
Acacia Button can also be used as stove fuel. Although this is not the best option, because it will take a few acacia button to fry at least 1 fish.
Minecraft versions: 11 / 10.5.1 / 1.19.1 / 1.19 / 1.18.2 / 1.18.1 / 1.18
COMMAND: acacia_button
Publish date:
09/20/2021
Modify date:
02/05/2022